Forest School Provision with Grow Wakefield
Grow Wakefield are keen that children develop communication, co-operation and creative skills through learning in their outdoor areas.
We aim to support schools and community groups that have dedicated wildlife spaces make the most of their nature areas. We feel it is important to develop balanced ecosystems (which are key to sustainable growing) and offer children places to experience, explore and enjoy nature.
We can provide Forest school practitioners to deliver Forest School Provision within school settings or at our Forest School camp in WF1.
We also run 'nature-based' sessions for under 5s at Eastmoor Community Gardens.
Forest School provision includes:
· Bushcraft Skills
· Survival Skills
· Forest School sessions linked to topics
· Outside Art
· Wellbeing and meditation
Forest School sessions can be tailored to school needs – we offer both 'school hours' sessions and after-school clubs. 
For further information on working with Grow Wakefield to bring Forest School Provision to your school contact Andy Austerfield on 07971 098510 or email Andy@Grow-Wakefield.co.uk.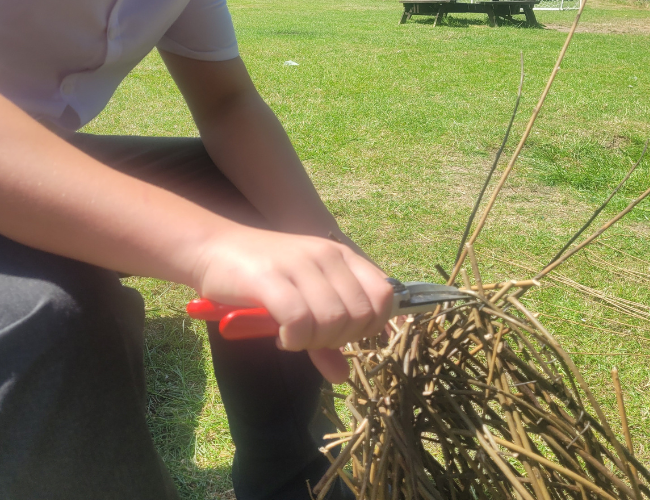 Registered Office,
Grow Wakefield Ltd,
Office S18, Flexspace,
Monckton Road,
Wakefield WF2 7AS